Bowling Alley in Gladwin, MI
For more than 50 years, Meadow Lanes Bowling & Banquet Center has been providing both family-friendly and 21-and-over fun to Gladwin, MI. We offer a full-size bowling alley, complete with a banquet hall, arcade and snack bar, bowling shop and lounge for families and friends of all ages.
Full-Size Bowling Alley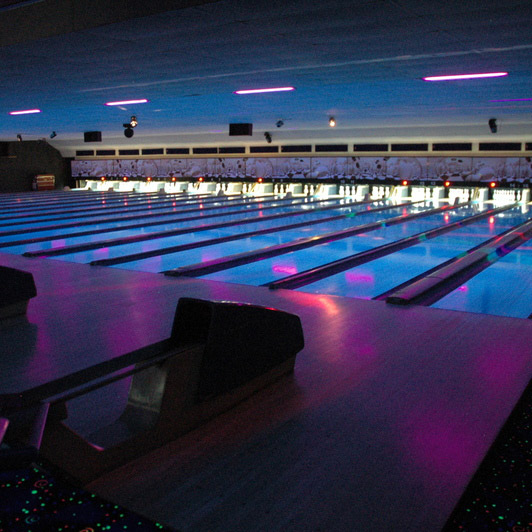 Whether you're seeking a professional outlet for your bowling hobby, an exciting afternoon outing for your family or a fun venue for your next gathering, our bowling center in Gladwin, MI has it all. Meadow Lanes Bowling & Banquet Center has been the region's premier bowling alleys for wholesome family fun and recreational functions since 1964. We strive to provide genuinely friendly customer service and an engaging environment for all ages, offering both family-friendly games and a 21-and-over bar. You'll find something for everyone here.
Our large bowling alley offers a sizeable banquet area perfect for birthday parties, wedding receptions, family or class reunions, graduation parties, work seminars and other events or celebrations, and we also offer full-service catering to your location. We have a delicious snack bar and well-equipped arcade game room to keep kids and adults alike entertained, and we're host to competitive leagues for those who want to give their game a little edge. We even have the only complete pro shop in the area, offering drilling, resurfacing, cutting and plugging services to keep your balls well maintained. Take a look at some of the reasons why we're the first choice for bowling in Gladwin, MI, then contact us today:
We offer truly affordable prices for open bowling.
Check out our weekly specials and free children's bowling program.
Our bowling alley pro shop is IBPSIA certified.
Our pro technicians have over 15 years of experience and use only the latest equipment and techniques.
We've been serving Gladwin County for more than 50 years!