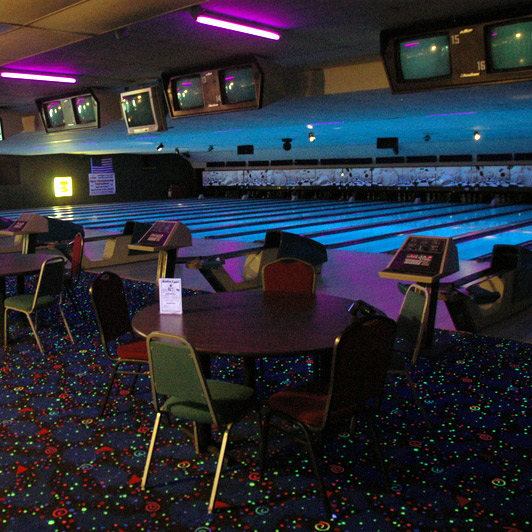 Whether you're new to the game or you're looking to join our local bowling center league in Gladwin, MI, you'll find something to enjoy every day at Meadow Lanes Bowling & Banquet Center.
Come in with the family for regular open bowling and enjoy hours of affordable fun. We offer bumper bowling for a more relaxing game, and food and drinks for the whole family. Or, bring your friends in to try out our weekend cosmic bowling for a wild twist on this classic game, complete with an exciting light show, infectious beats and glow-in-the-dark equipment. We're proud to offer plenty of weekend specials for both regular and cosmic bowling:
Friday Family Night: 5 p.m. to 9 p.m.
Three games of bowling plus shoe rental
$8.00 per person
Friday Night Glow Bowling: 9 p.m. to Midnight
All-you-can-bowl plus shoe rental
$12.00 per person
Saturday Specials: Noon to 9 p.m.
90 minutes of bowling with shoe rental
14″ pizza and a pitcher of soda
$35.00 (up to 5 people)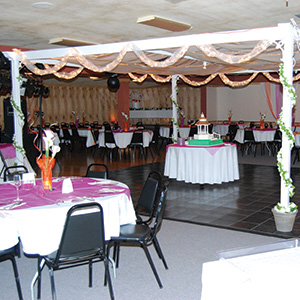 Trying to plan another birthday party and fresh out of ideas? Have you ever thought about having your celebration at our bowling center, banquet hall, bowling shop and arcade in Gladwin, MI? We do all the planning, cooking, setting up, entertaining and cleaning for you, and our venue is fun for all ages. Check out our affordable birthday packages:
Have Your Birthday At Meadow Lanes
---
Kids' Birthday Parties: Up to 10 Guests for $89.00
One hour of bowling plus shoe rental
Experienced bowling pin
Four pitchers of soda
Balloons and bowling-themed invitations
$2.00 in game room quarters for each child
Free bowling game pass for next visit
Themed place settings, buttons and goodie bags $3.00 per person
Additional guests $10.00 per person
Additional lanes $10.00 per hour
Teen/Adult Birthday Parties: Up to 10 Guests for $125.00
Two hours of regular or glow bowling plus shoe rental
Three large one-topping pizzas
Four pitchers of soda
Additional lanes $30.00 for two hours
Contact us
and call
989-426-7671
to set up your next birthday party, or just stop by for some good everyday fun!