Be sure to check out our Catering Menu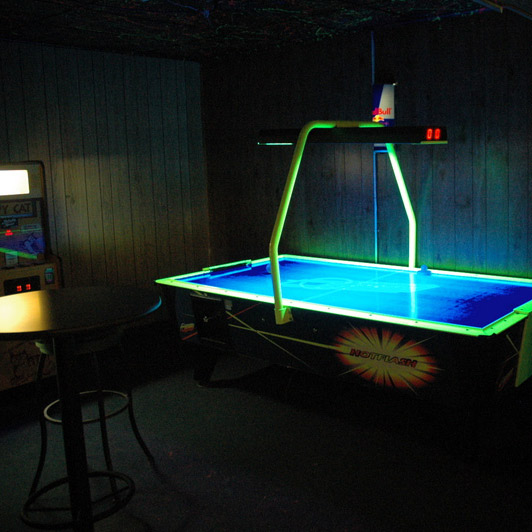 In addition to the various types of friends and family bowling we offer at our bowling alley in Gladwin, MI, Meadow Lanes Bowling & Banquet Center has a full-size game room equipped with plenty of exciting games for the whole family, as well as a delicious snack bar offering a complete menu of appetizers, meals, soft drinks and adult beverages.
Our game room has a variety of hands-on and video games in both classic and contemporary styles, so guests of all ages will enjoy taking a break from bowling. The game room is available for both bowling patrons and birthday party access, and we are committed to maintaining old-fashioned affordable prices to provide your family and friends with hours of fun. We offer games like:
Air hockey
Charity Poker Room
Themed pinball machines

Hunting arcade games
Racing arcade games
Classic arcade games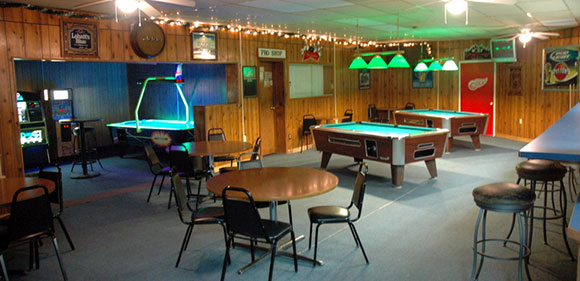 And if you get hungry, we have an affordable snack bar with wholesome and delicious snacks, meals, regular drinks and adult beverages. Our cooking staff uses quality ingredients and professional prep methods to give you appetizing options for both lunch and dinner. Our snack bar options include:
Customizable pizzas with a variety of toppings available
Loaded cheesy nachos
Classic burgers and addictive fries
Full soda pop fountain
Full alcohol bar for 21-and-over patrons available in every station
Whether you're new to town or you're a serious member of our competitive bowling league in Gladwin, MI, you'll find our game room and snack bar is a great way to take a break, wait for your next game or just unwind. Stop by Meadow Lanes Bowling & Banquet Center to browse our games, sign up for cosmic bowling, check out our bowling shop, or contact us today at 989-426-7671 to learn more or make a reservation for our banquet hall.